Okay, so here you have a breakdown of what I bought and/or acquired in June!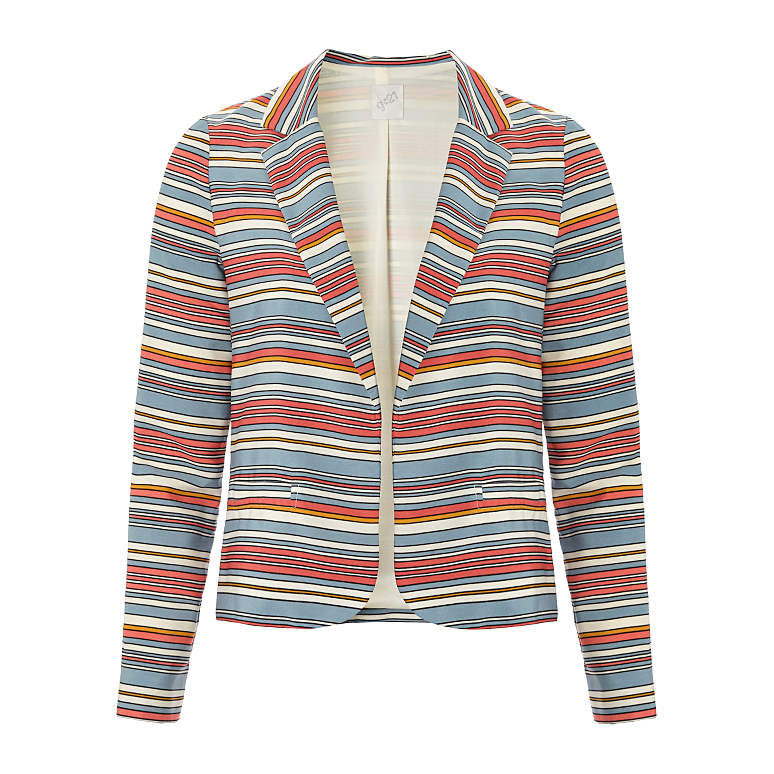 Pastel Stripe Blazer from George – £16. This is actually a lot more candyfloss in person than it looks – I love it! I would never usually spend £16 on an item that may not be wearable in 6 months but I like it too much.
So, I also got the Glossybox, but this was freee because I had a few items damaged they refunded me! We'll pretend that doesnt count.

The rest of my hard-earned went on this:
Travelling Cupcake Truck Dress in Orange.
Another ModCloth Favourite, I reckon I'll wear this just about every day when it arrives. Only cost $54 which is around £40, so I know I've gone a teensy bit over the £50 but i guess that this dress is so perfect I'll just knock it off my next months budget.
Plus I have 3 days overtime working at a music festival this weekend, so I guess that's treat money! Might get myself a Dior eye palette…